Job Postings
If you think you'd fit in with a fast-paced, growing environment and see a position open for which you are qualified, send us your resume to careers@naxosusa.com and tell us what you can bring to the team!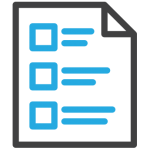 IT Manager
The ideal candidate for this role is a seasoned, intelligent, thoughtful, levelheaded, organized person, with a track record of humble and effective IT leadership. Applies the best of their skills while relishing the challenge of researching and understanding unfamiliar systems. Integrity and experience go further than education. Excellent listening and communication skills are essential. Candidate should be able to think calmly and critically, even in high pressure situations. This role reports to the COO.
For more information and job requirements, please see PDF/Word File.