Job Postings
If you think you'd fit in with a fast-paced, growing environment and see a position open for which you are qualified, send us your resume to jgoodenow@naxosusa.com and tell us what you can bring to the team!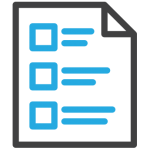 General Manager – Arkiv
Responsible for day-to-day operations of the leading e-commerce website specializing in classical music in the US and its sister site for jazz music.  Also involved in the transitioning of both sites to a newly built multi-store environment.
All offers of employment are contingent upon successfully passing a background check.

Naxos of America is an Equal Opportunity Employer. We respect and seek to empower each individual and support the diverse cultures, perspectives, skills, and experiences within our workforce.