5 Questions with Blossom Street Choir
Blossom Street is a versatile, vibrant chamber choir comprising some of the UK's best young singers, performing regularly on TV and radio as well as on the concert stage. Directed by Hilary Campbell, a graduate of the Royal Academy of Music, the group was formed over a decade ago while the singers were studying at the University of York, and then relocated to London in 2007. On the concert platform, Blossom Street has performed at numerous major London venues including Wigmore Hall, St John's Smith Square, and St. James's Piccadilly, as well as prestigious venues outside of the country, such as the Royal Palace in Madrid.
Blossom Street recently released their third Naxos album, entitled 'This Day', to commemorate the 100th anniversary of women's suffrage in Britain. To learn more about this historic project, we went behind-the-scenes with Blossom Street musical director Hilary Campbell!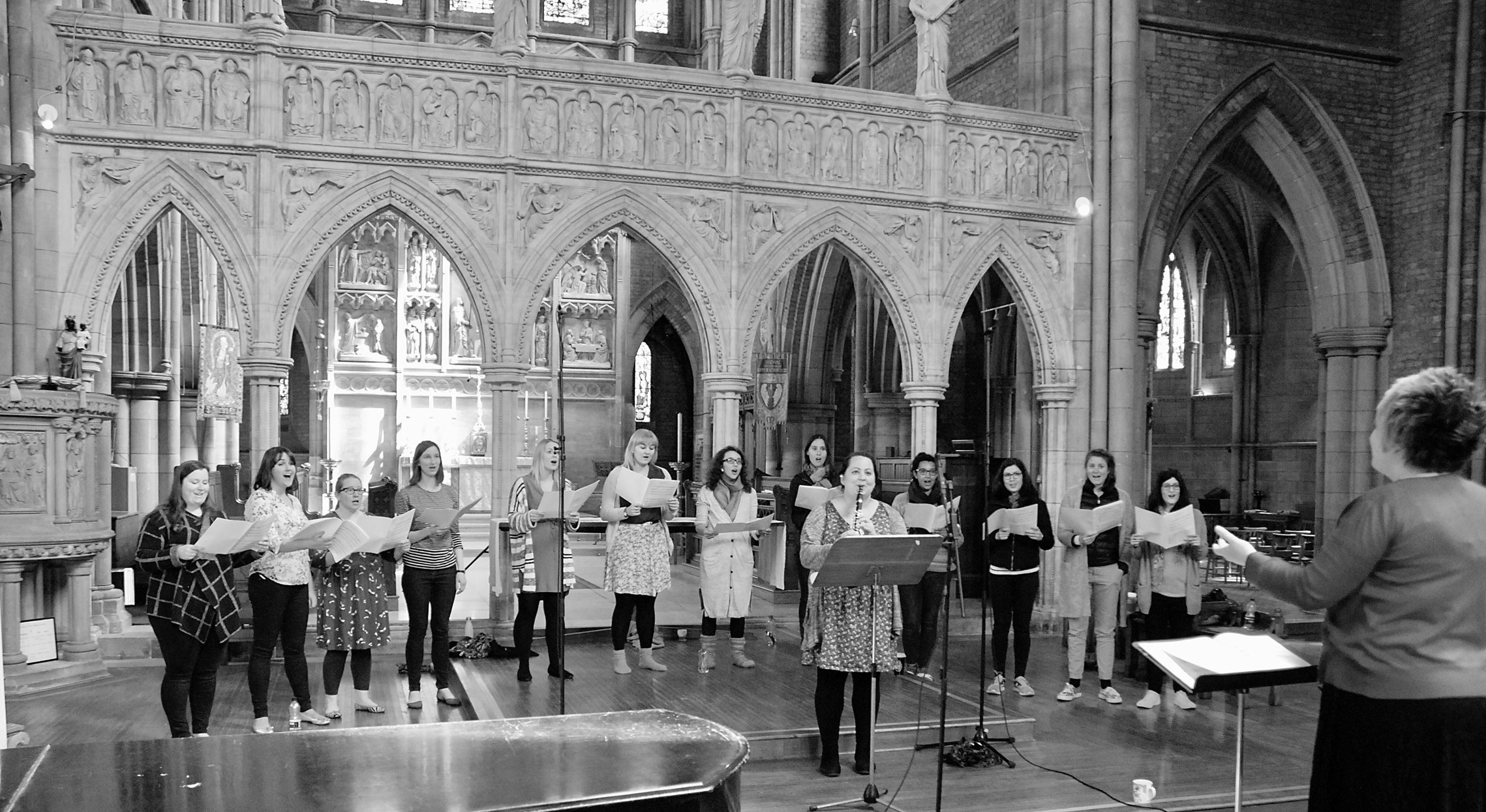 'This Day' marks Blossom Street's third Naxos album release. How did Blossom Street Choir originate, and how has it evolved over the past ten years?
We began life as a student octet at the University of York, when the singers and I were second year undergraduates keen to explore a wealth of choral repertoire. It's how we got our name; Blossom Street is a street in York near where I lived (and 'East Mount Road' just didn't have quite the same ring!). Since 2009, the group has functioned as a chamber choir, rather than an octet, now based in London, and our repertoire has become more heavily focused on British and new music.  
What was the inspiration behind the 'This Day' project?
December 2018 marked the centenary of women in Britain (well, some of them, at least) gaining the vote, and we wanted to do something to mark this historic moment. But the idea for recording upper voices had been on my mind for some time, ever since our previous recording, which focused on the choral works of Peter Warlock, with a couple of works just for sopranos and altos. At that time, I was keen to explore this somewhat neglected area of repertoire in further detail, so when we realized that we could use the genre to celebrate women, everything fell into place. As one of few female directors of professional choirs, at least in Britain, this is something about which I feel passionately, so the project has been close to my heart, and a privilege to undertake.
In this album, ten out of the fourteen works are world-premiere recordings, with each work written, conducted, and performed by women. How did you find and choose these specific works?
It was a fascinating process discovering and finalizing repertoire for the project – I encountered several composers I'd never heard of before, and more who I knew just for one specific work, but little more. I spent a full year gathering and evaluating works, ultimately settling on the fourteen found in 'This Day'. But I could have included so many more; it was partly a balancing act, and partly a desire to showcase as wide a range of repertoire as possible. We were also keen to include repertoire that could, for the most part, be sung by amateur choirs, in the hope that many groups will hear the disc and be encouraged to perform the repertoire themselves.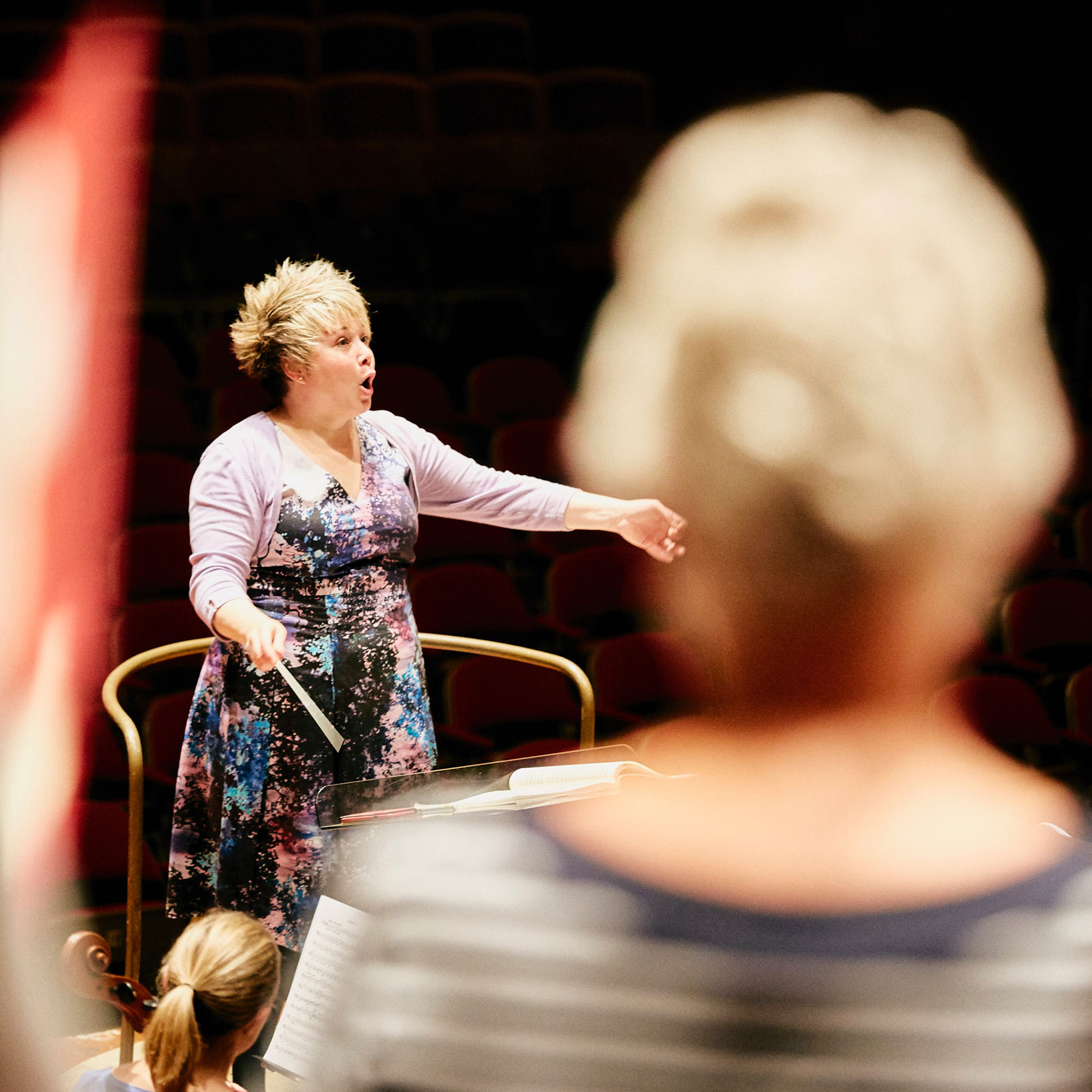 In the liner notes, you write that while women now hold more prominent positions in classical music than ever before, the majority of classical repertoire heard in symphony halls today is written by men. In your opinion, what are some ways that projects like 'This Day' help to change the musical landscape?
I read recently in a survey conducted a couple of years ago that only 4% of adults could name a female composer, compared with 57% who could name a male composer. Equally, we only need look at the Proms, that beacon of musical excellence, to see the disparity continue, even if things are changing, slowly but surely. With 'This Day', we're hoping to highlight some neglected composers of previous generations, and also showcase celebrated and emerging living composers, because until these composers and works are better known, they have little chance of being added to the choral canon. If our recording inspires a few conductors and their choirs to include more works by female composers in future concerts, I think we'll all feel a huge sense of satisfaction in the project.
Looking ahead, what are some projects that Blossom Street is excited about?
Well, firstly, we're excited to be making a follow up disc to 'This Day' next year! This will be a recording focusing on female composers once again, but this time concentrating on works for mixed voices, with a Christmas flavor. I've already begun the process of selecting repertoire, and we plan to record next spring. We're also intending to launch our inaugural composition competition later this year, to widen the net as much as possible. In the meantime, we're hoping to share our 'This Day' repertoire with as many different audiences as possible, alongside our regular concert work.