The Oscillating Revenge of the Background Instruments (abbreviated 'ORBI') was formed with a unique mission: to rebel against the notion that bassoon, bass, drums, and Hammond organ are 'background' instruments.
This is described with greater detail in the opening of the liner notes:
"I'm writing this text on an evening off during a chamber music festival. I only had a rehearsal today – a piece for wind quintet and piano by a so-called 'second-rate composer'. While the violinists and pianists are working hard on yet another performance of yet another masterpiece by Beethoven or Brahms, I'm using my free time to prepare my response to this glaring injustice. Obviously our second-rate composer did not explore the potential of the wind instruments – instead he put everything requiring any virtuosity at all in the piano part, in order to achieve yet another easy and predictable success. The situation isn't an uncommon one for a bassoonist, let alone for a double bass player, always supporting and blending in, or a Hammond organ player who often can be shoved into the background in a rock band, or a classical percussionist, educated in the art of silently counting bars for twenty minutes before playing a single note… so let me therefore present our collective and positively channelled frustration in the form of the unique rock band ORBI – The Oscillating Revenge of the Background Instruments!"
ORBI consists of four classically-trained musicians from the Netherlands: organist Sven Figee, bassoonist Bram van Sambeek, bassist Rick Stotijn, and percussionist Marijn Korff de Gidts. This project features shockingly unique instrumental arrangements of hard rock songs from Metallica, Dream Theater, Muse, Led Zeppelin, Pink Floyd, and more.
In support of ORBI's debut BIS Records release, we went behind-the-scenes with each member of the band, as well as the arranger!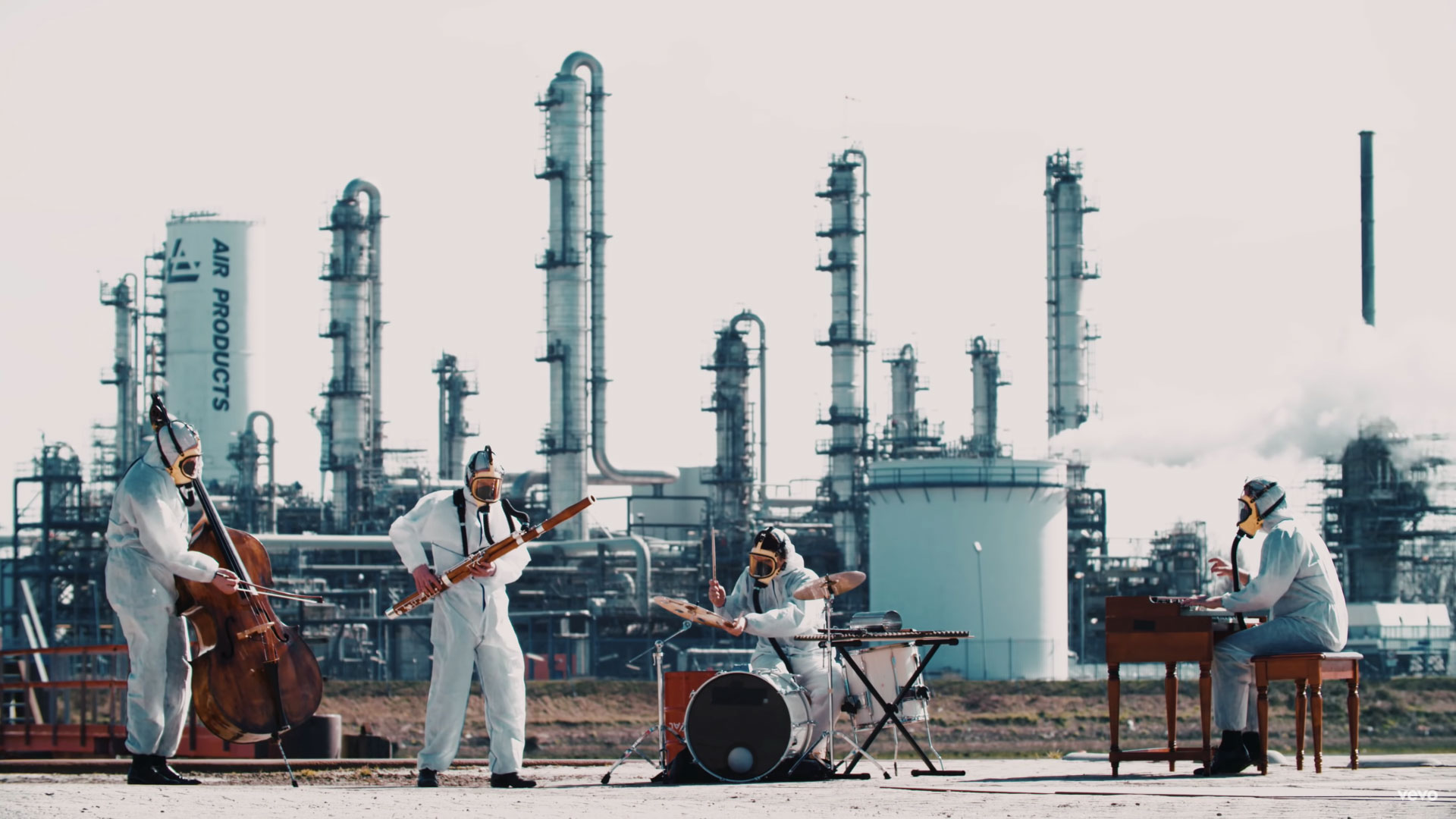 What was the inspiration behind the Oscillating Revenge of the Background Instruments project, and how did the group come up with that specific name?
Sven Figee: All of us play instruments that normally don't have a lead role, so we felt we should team up to do something special! We thought it would be really cool to play rock repertoire in a chamber music setting. Bram van Sambeek and I came up with the name for the group while we were on a road trip. We were talking about 'Urbi et Orbi', the traditional Latin blessing, and then tried to figure out a way to turn one of those words into an acronym. Eventually, we decided on 'Oscillating Revenge of the Background Instruments.' Let's just say it was a long drive!
Sven Figee, Hammond Organ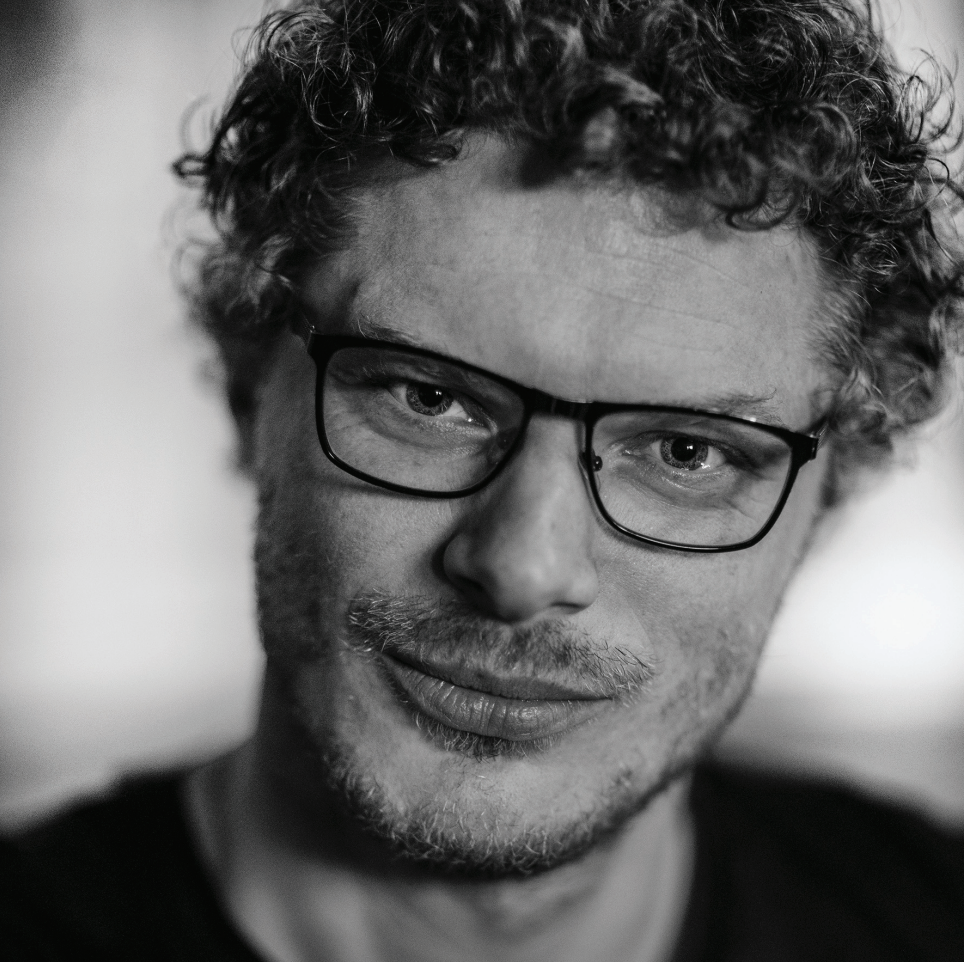 Bram van Sambeek, Bassoon
This album delves into some deep progressive rock and heavy metal influences, including Dream Theater, Metallica, Muse, and Gentle Giant. How were these songs chosen for the album? Do you have a personal favorite?
Bram van Sambeek:  I have always been fascinated with progressive/symphonic rock and metal. We started this project by getting the whole band together in a room, along with arranger Marijn van Prooijen, and listening to some of our favorite songs from Metallica, Pink Floyd, Muse, and Dream Theater to decide which ones we should try (However, for 'Cthulhu', we didn't think we could do it at first, but it turned out very well in the end). Then, the rest of the album came together with song suggestions from everyone in the band, like Marijn Korff de Gidts' idea of 'Proclamation' by Gentle Giant and Rick Stotijn's idea of 'Since I've Been Loving You' by Led Zeppelin. One of my personal favorites is Dream Theater's 'Octavarium'; there are so many different elements within that composition. Especially as we worked on this project, I noticed many parallels between classical music and progressive rock.
What was the arrangement and rehearsal process like for this project?
Marijn van Prooijen: I've had a strong musical connection and friendship with most of the members of ORBI for quite some time now, even before we attended music school. Over time, I've watched them rise to exceptional levels of musical talent, which only solidified our unique bond. Acutely aware of their unlimited skills, virtuosity, and musical 'absorption,' they expect no less of me than to write beyond-crazy riffs and solos for them! Although we worked out form, structures, and build ups in a very close and intuitive way, I cannot remember a single case in which a technical part needed to be adjusted or rewritten. Their pathos and dedication abounds, which, for me as the arranger, creates a limitless world of potential!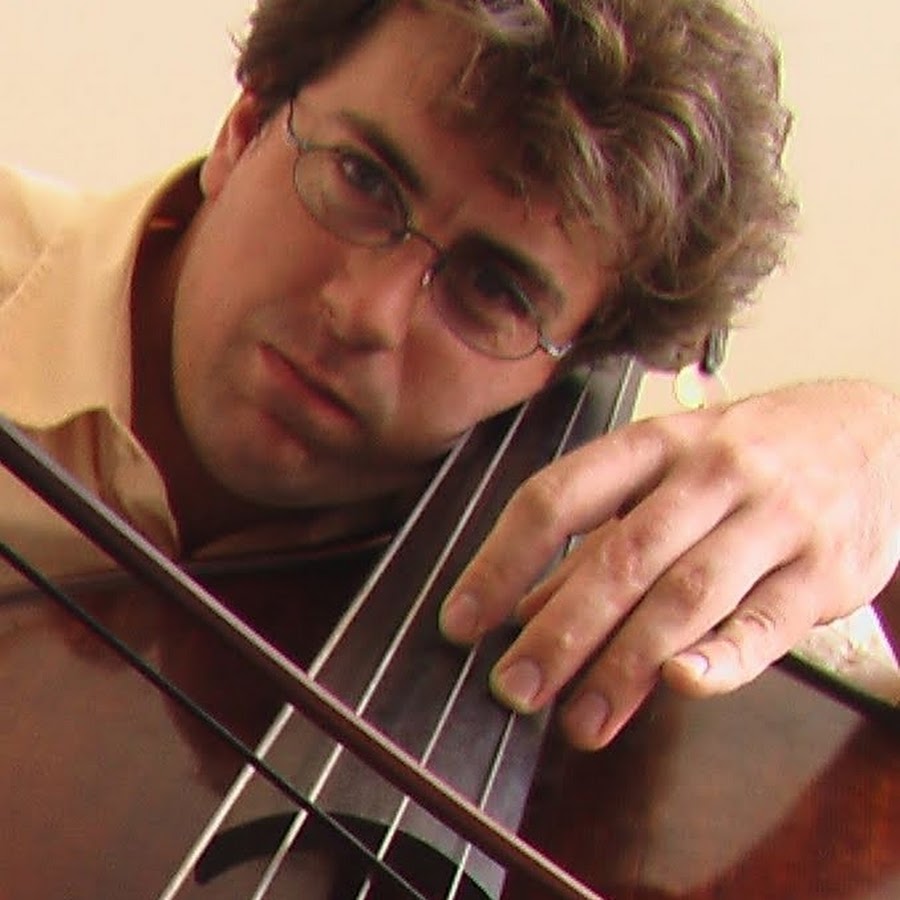 Marijn van Prooijen, Arranger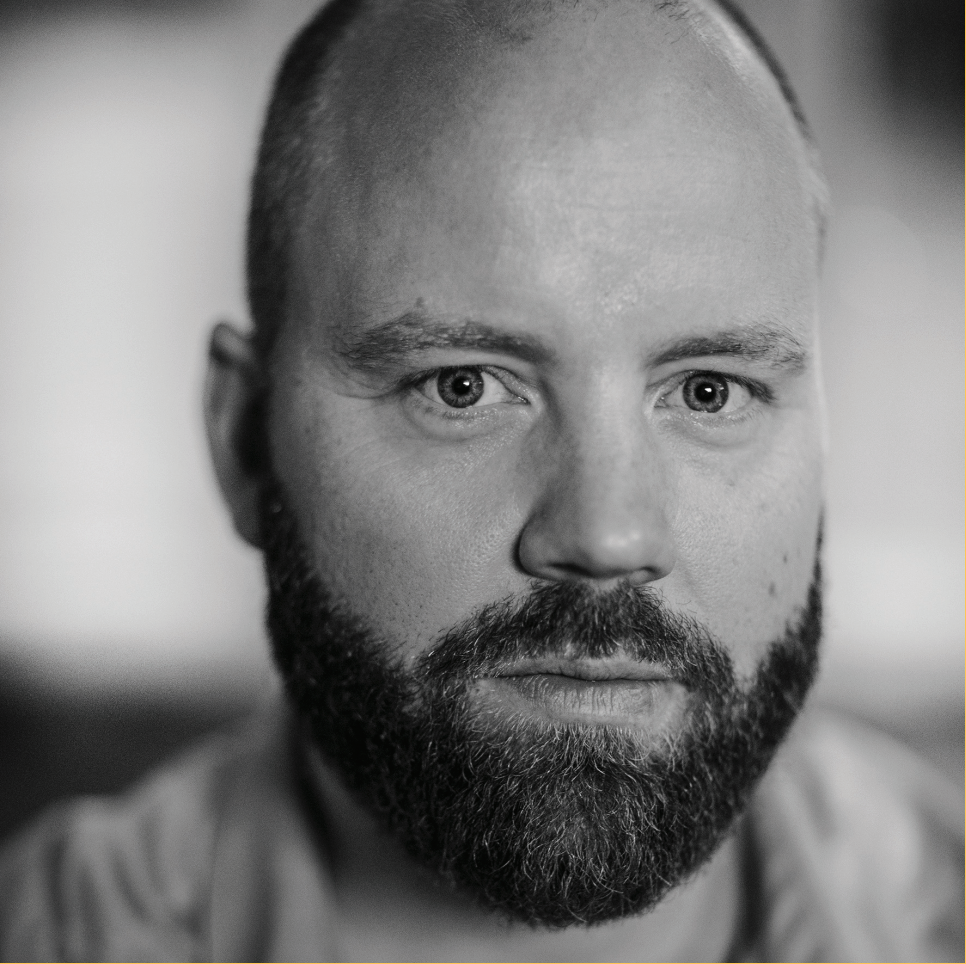 Rick Stotijn, Double Bass
How has classical music influenced and/or informed this project?
Rick Stotijn: Actually, there is one classical piece on this album, titled 'Motivy.' This work was written by Emil Tabakov, a Bulgarian conductor, composer, and bassist who also was the former Bulgarian Minister of Culture. Tabakov dedicated this piece to Shostakovich, "the rock legend of classical music."
Then, when we got the amazing arrangements from Marijn van Prooijen, Bram and I practiced each guitar solo and improvisation as if we were learning a classical concerto. However, sometimes during these rehearsals, we realized that the performance was not free enough and that we were missing the 'soul' in it. In these instances, Sven, who often even forgot his music, helped to bring this emotion back into it by just improvising, which usually ended in great jam sessions with our rhythm wizard Marijn Korff de Gidts. Sven brought in a lot of knowledge of rock, blues, and jazz, and in turn, we influenced him with our chamber music approach and preparation. Now, we have the best of both worlds — Sven comes prepared like a concert pianist, and we still end our rehearsals with a jam session! With ORBI, we found a way to express both musical languages to create our own form of 'chamber rock.'
The music video of 'Fight Fire with Fire' is a cinematic work of art, complete with gas masks and striking camera angles around what appears to be a large manufacturing plant. What was it like to plan and record this video?
Marijn Korff de Gidts: We had the idea to combine classical concert dress with gas masks in an industrial setting to create an apocalyptic atmosphere. With the help of some filmmaker friends, we found some great locations in the Rotterdam harbor and we collaborated with the local fire department to work with actual fire. We had a lot of fun shooting the clip and also editing the video; it's the great editing that gives the clip its raw and energetic atmosphere.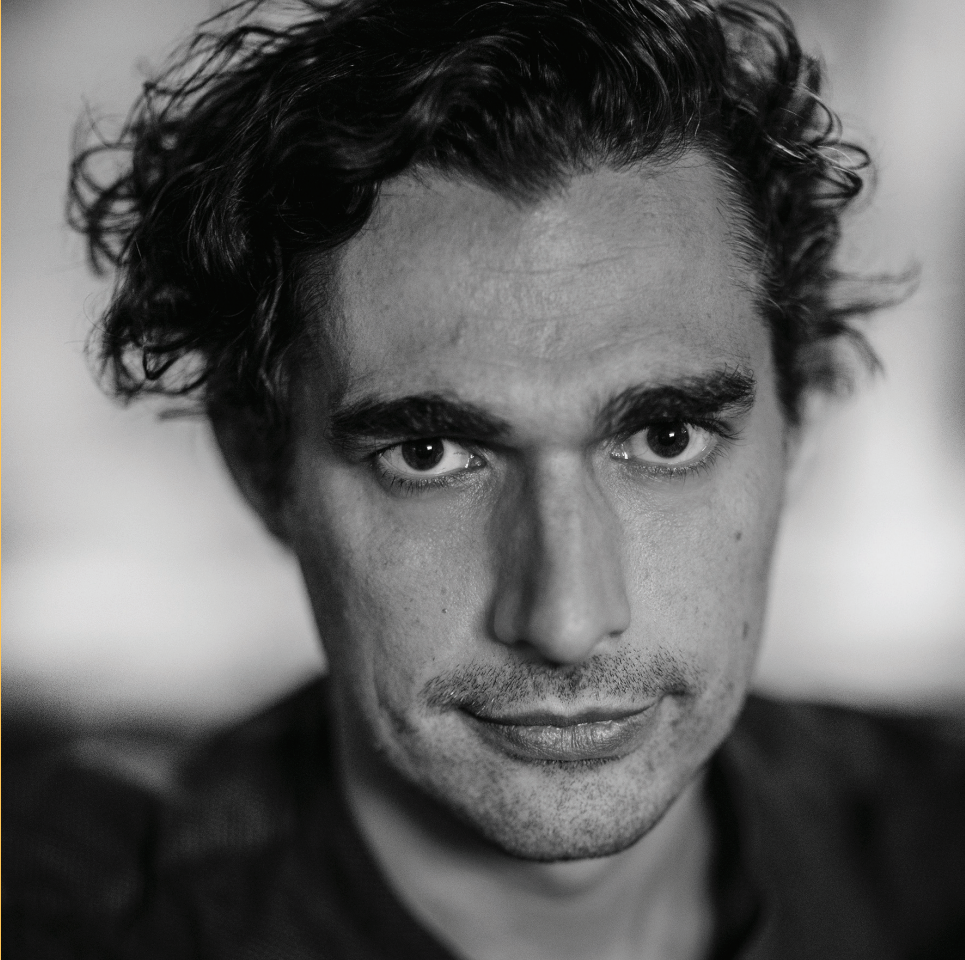 Marijn Korff de Gidts, Percussion
A huge thanks to each of you for contributing to this interview! ORBI is such a extraordinary project, featuring incredible performance talent, unbelievable arrangements, and a compelling message. We look forward to seeing what ORBI does next!
Check out ORBI's music video, featuring an explosive performance of Metallica's 'Fight Fire With Fire'!