5 Questions with Alessandro Marangoni
Alessandro Marangoni is an award-winning pianist from Novara, Italy who first burst onto the international concert stage when he won the prestigious "Amici di Milano" International Prize for Music in 2007. Since then, Alessandro has performed solo and orchestral concerts all over the world, appearing at Festival MITO, Rossini Opera Festival, alongside Malaga Philharmonic Orchestra, Slovak Philharmonic Orchestra, and much more.
A noted advocate of Italian music, Alessandro has released four albums of Clementi, two albums of Castelnuovo-Tedesco, and has recently completed recording all 200 of Rossini's piano works, including 24 world-premieres. Additionally, Alessandro is co-founder of Forte?Fortissimo! TV, an organization that utilizes music for a humanitarian cause, and is on the forefront of technology called Chromoconcerto, which transforms musical frequencies into fascinating colors.
In anticipation of Alessandro's latest Naxos release, Rossini: Piano Music, Vol. 11, we went behind-the-scenes with him on this exciting project!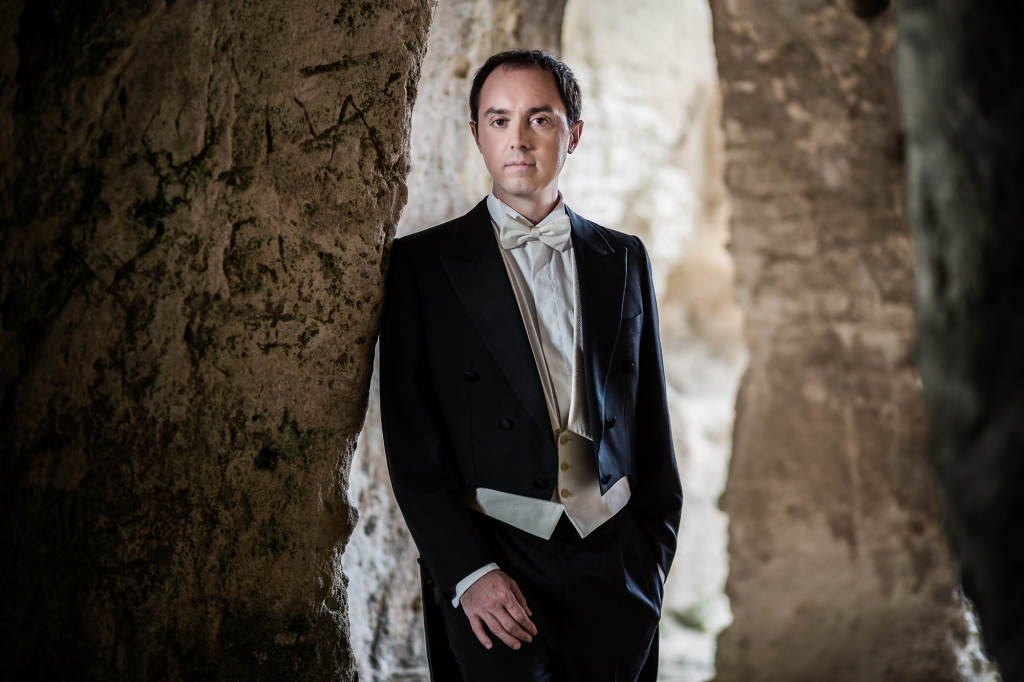 This Naxos release is your eleventh volume of Gioachino Rossini piano works for Naxos, comprising all 200 of his known piano works, released over the span of 10 years. What inspired you to pursue this ambitious project?
For this project, I had to locate all of Rossini's works, which proved to be very difficult, especially for his unpublished compositions. But it was very interesting because this was not only a recording project, but also a musicological research project. I discovered a lot about Rossini's life: I read his letters, I studied his historical period, the persons who influenced him, and I discovered a wonderful world, a deep and intimate world, in which Rossini expressed his deepest humanity, even more so than in his operas, in my opinion. It was a massive and huge project and it took years but it really was an adventure. For example, it was an incredible feeling to see Rossini's original manuscripts, to have the honour and luck to discover new pieces never recorded or performed.
Over the course of this series, you have gone to great lengths to create a definitive collection of Rossini's piano works, with 24 never-before recorded works, extensive liner notes, and even doing a parrot voiceover in your sixth volume. What are some insights you have gained from this in-depth study of Rossini's music?
I think this creative period of his life is the best period to really know and understand the man Rossini: his feelings, his personality, and his soul. With Péchés de vieillesse, Rossini wanted to write music only for the joy of doing so for himself and his friends, but he did not have the luxury to stop and write music without any commercial purpose or money. However, during the last period of his life, after Guglielmo Tell, Rossini didn't need anything; he was rich, famous, and a star in the world. This was his appointment with himself and with God, which was the inspiration behind his final Sin, Petite Messe Solennelle. We can find many different styles in the 14 Volumes of Péchés, and Rossini uses different techniques, exploring all the possibilities of the piano. We have preludes, pieces telling a story like a melologue, canons, variations, and also some pieces in the style of Palestrina or Monteverdi for choir. Additionally, Rossini used text in the dialect of Venice, and in one instance even asked the pianist to sing like a parrot!
I believe that if you want to know Rossini well, you have to know his Péchés. They are a very important part of his creativity- a deafening silence! Rossini anticipates the 20th century in this repertoire, and it helps us to better understand Satie or Milhaud, futurism, and also Stravinsky. This is music of the future, and Rossini was perfectly aware of this.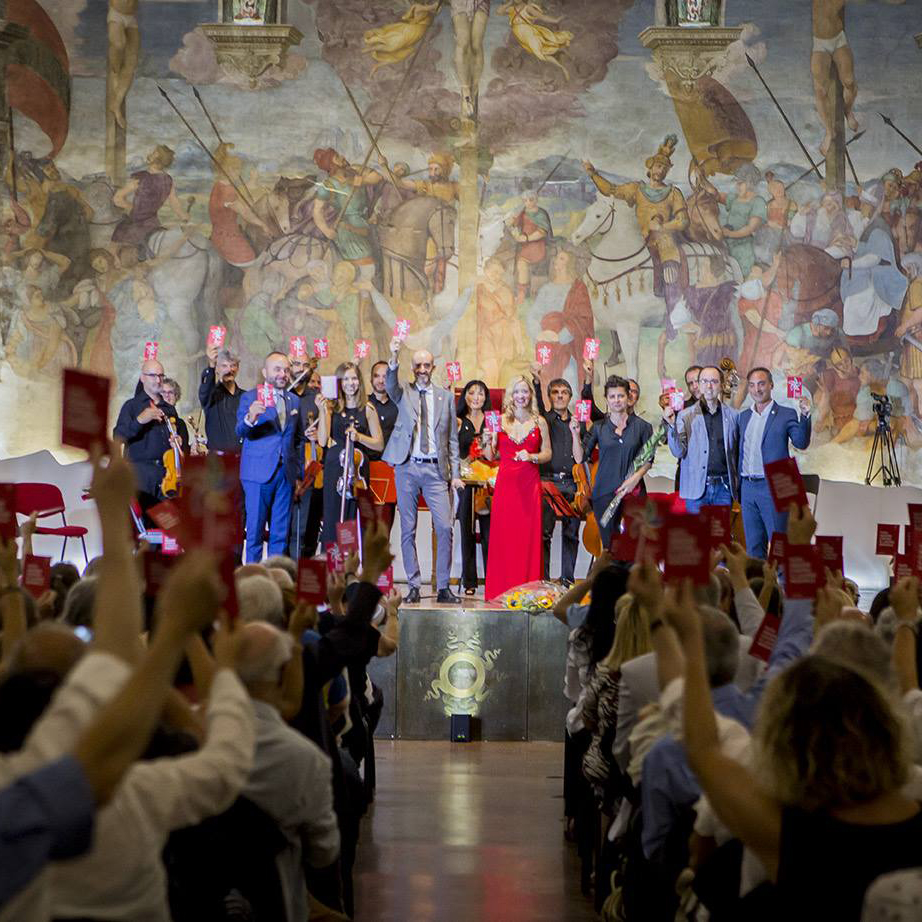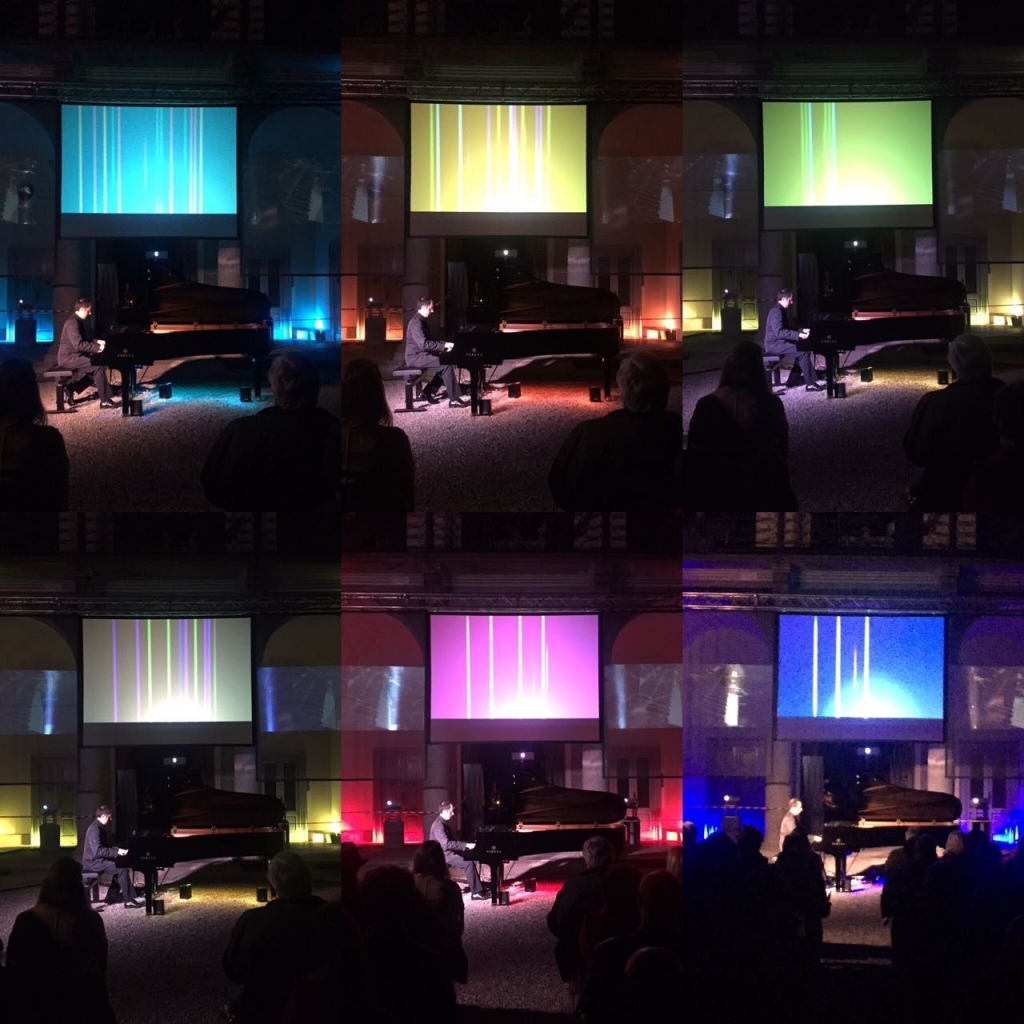 In addition to extensive recording and performing, you are also the co-founder of Forte?Fortissimo! TV, a non-profit organization based in Italy that is using music for a humanitarian cause. Could you tell us more about this organization and what your goals are for this?
I'm convinced that music is the most powerful and universal language to share values in the world and also to help that part of mankind which is suffering. With Forte? Fortissimo! TV, we are doing an international campaign together with the International Labour Organization (ILO) of the United Nation: "The Music Against Child Labour". The manifesto of the campaign, born with Claudio Abbado, aims to eradicate child labour all over the world: 152 millions of children are exploited in the worst types of labour and slavery. The power of music can help to eliminate these unspeakable conditions and provide a "children's corner" to play and to be happy.
You have been on the forefront of a technology called ChromoConcerto, which appears to take the vibration and frequencies produced by a piano in displaying a vast array of colors and textures on a screen, providing a mesmerizing visual backdrop to a piano concert. Could you tell us more about this?
Chromoconcerto is an exciting project about synesthesia that takes inspiration from Newton's theory of light and sound and Scriabin's experiments at the beginning of the 20th century. It's a way, supported by technology, to show what happens inside music during my piano recitals, synchronizing the music with the real colors of the notes and the harmonies combined. It's always interesting how audiences react to my Chromoconcertos: amazement and also intellectual interest to know what happens during harmonic changes, modulations etc. Chromoconcerto is also a way to make music more understandable, with a combined show between music, colors and something magic. Our team is currently in the process of developing a 3D version of Chromoconcerto.
Now that you have completed this full collection of Rossini piano works, what are your next musical aspirations?
In the next few months, Naxos will release my album with the great Italian cellist Enrico Dindo featuring the complete works for cello and piano by Castelnuovo-Tedesco, including world-premiere recordings. For future projects, I'm interested to explore more Italian repertoire for piano and orchestra and, aside from the more famous repertoire, also another love: Clementi, the father of the piano. Also, in the near future, I have several recitals featuring repertoire from Chopin and Rossini.
Thank you, Alessandro! It was fascinating to learn more about your extensive Rossini project, as well as all the other diverse musical endeavors you're pursuing along the way!
Discover Alessandro's Chromoconcerto experience with this video below!