An Interview with Classical Guitarist Rovshan Mamedkuliev
Rovshan Mamedkuliev was born in 1986 in Baku, Azerbaijan and grew up in Nizhny Novgorod, Russia. From a very early age, he showed exceptional musical talent and began guitar lessons at the age of 11. In 2004, he was accepted into the prestigious Nizhny Novgorod Conservatoire where he studied with nationally renowned guitarist Aleksey Petropavlovsky and joined the faculty immediately after graduation. Since 1999, he has won more than 20 awards in national and international guitar competitions, including the 2012 Guitar Foundation of America (GFA) International Concert Artist Competition and the 2015 Michele Pittaluga Competition. Currently, Rovshan is teaching classical guitar at the Maimonides Academy of the A.N. Kosygin Russian State University in Moscow.
We got to catch up with Rovshan on his way back from the 2018 GFA conference to talk about his experiences with the competition and recording with Naxos!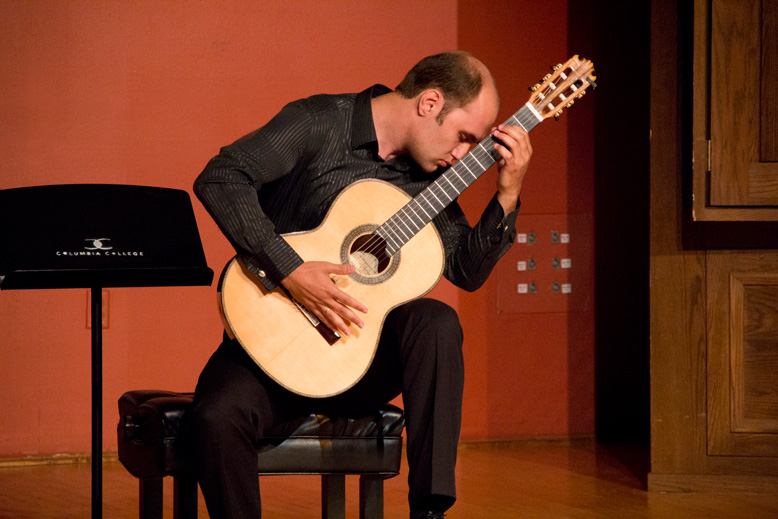 Tell us about your experience with the GFA International Concert Artist Competition. What was it like to win this prestigious award?
GFA is the biggest and most well-known classical guitar competition in the world. For me, winning this award brought amazing opportunities and enabled me to take a big step in my professional career. I was very lucky that I got the First Prize after my first try; a lot of my colleagues were trying to do it and competed many times.
After you won this competition, what was it like working with renowned guitarist and producer Norbert Kraft to record for Naxos Records?
I am very happy that I was able to meet and work with Norbert Kraft. He is an incredible musician and a very experienced sound engineer. We did together two CD's – one after GFA Competition and one after winning the Michele Pittaluga Competition (Alessandria, Italy), and both times it was great! First of all, we recorded in the St John Chrysostom Church in Newmarket (Ontario, Canada), and the acoustics were astounding. I also was grateful to have such a great working relationship with Norbert Kraft during the recording process; this connection between performer and sound engineer is necessary in order to produce a successful recording.
What were some highlights from your 51-concert international tour sponsored by the GFA? Any favorite venues, countries, or performance moments?
It was an unforgettable experience! I met so many great people – teachers, presenters, classical guitar lovers….you name it. The concerts were in Canada, Mexico, Brazil, and the US. I got a lot of inspiration from visiting so many beautiful places like the Grand Canyon, Niagara Falls, the architecture of Brasilia, and the nature of Mexico. One of the most memorable moments was when I arrived from an airport to the concert venue just about 10 minutes before beginning my solo recital because of flight delays along the way- that was a crazy time!
What influenced your decision, and how did you first choose the genre of classical guitar?
At first, I took guitar lessons with one of my school friends for about 3-4 months, where we sang simple songs and played simple chords. Then, with support from my parents, I decided to enter to public music school in order to develop my skills of playing. There my teacher Alexey Petropavlovsky opened the world of classical guitar, which I had never known before. From that moment, I fell in love with this beautiful instrument.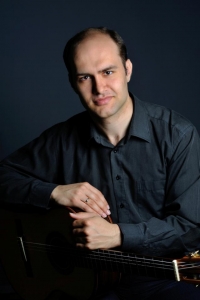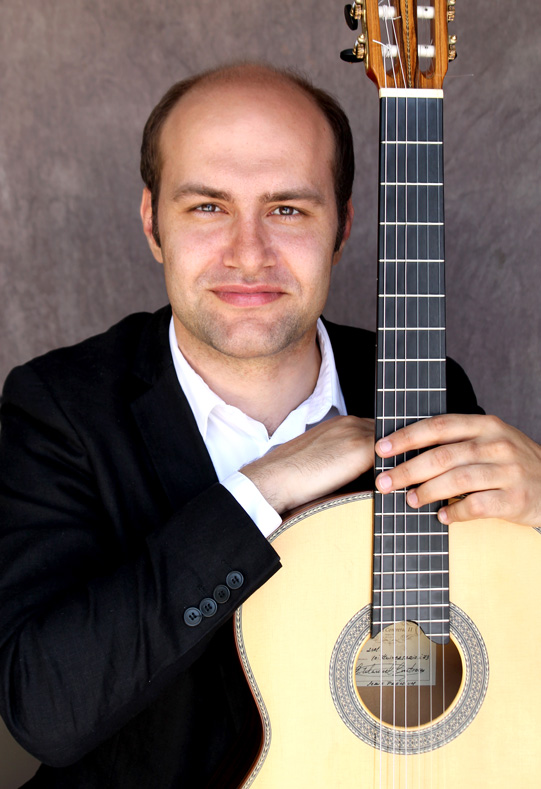 How did your birthplace of Azerbaijan influence your musical career?
I was born in Baku, the capital of Azerbaijan and one of the best cities in the world. The architecture has influences from Eastern and Western culture and amazing natural landscapes with the Caspian Sea and Caucasus mountains. My father often listened to mugam, which is a genre of traditional Azerbaijani music. These factors influenced the formation of me as a person, and later as a musician.
In choosing pieces for a recital or performance, what factors influence your decisions?
I try to choose pieces I am interested in at the moment and think about the shape and flow of the concert. From my point of view, a classical guitar solo recital needs to have varieties of genres and contrasts in order to keep listeners excited.
Tell us about your guitar!
My guitar is a Manuel Contreras II, 10th Anniversario Model. It was made in Madrid, Spain in 2001. Also, I use Savarez strings.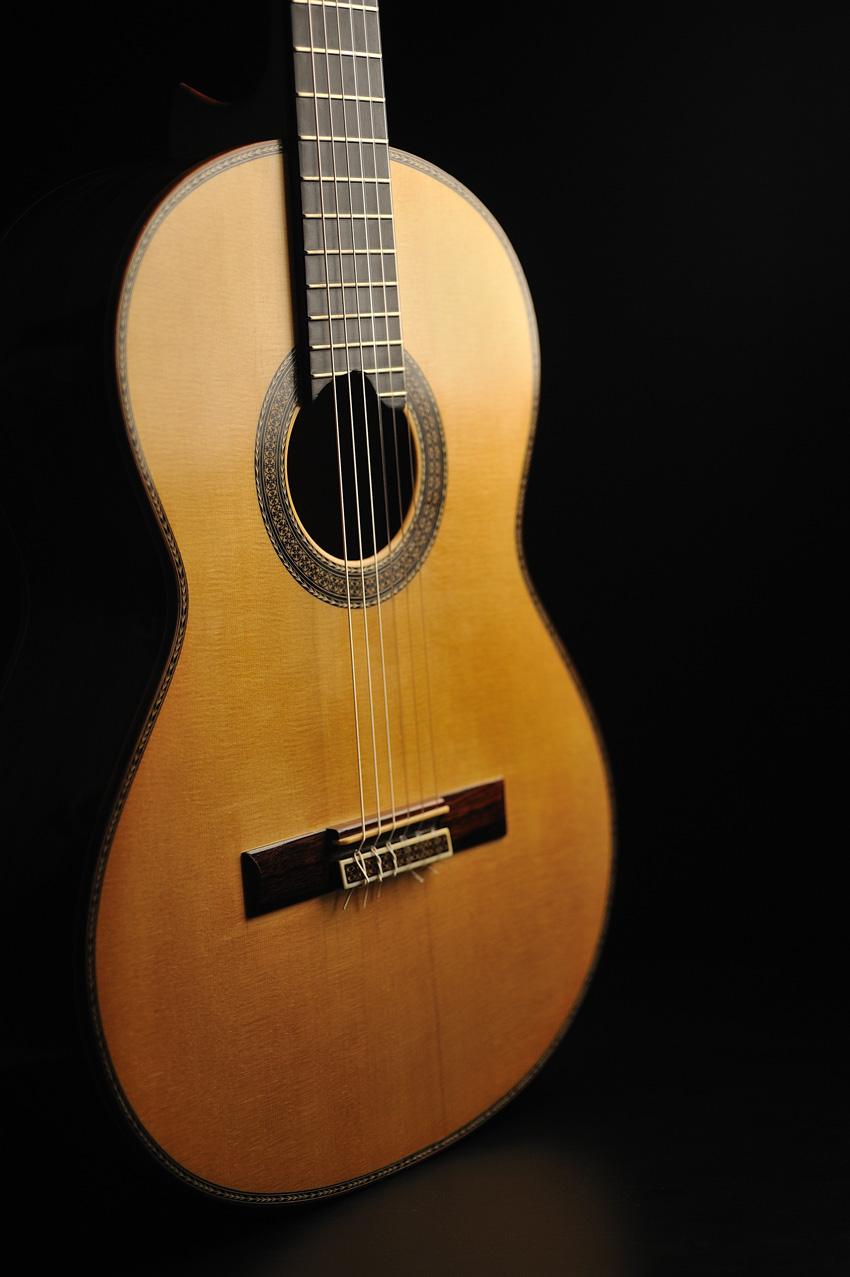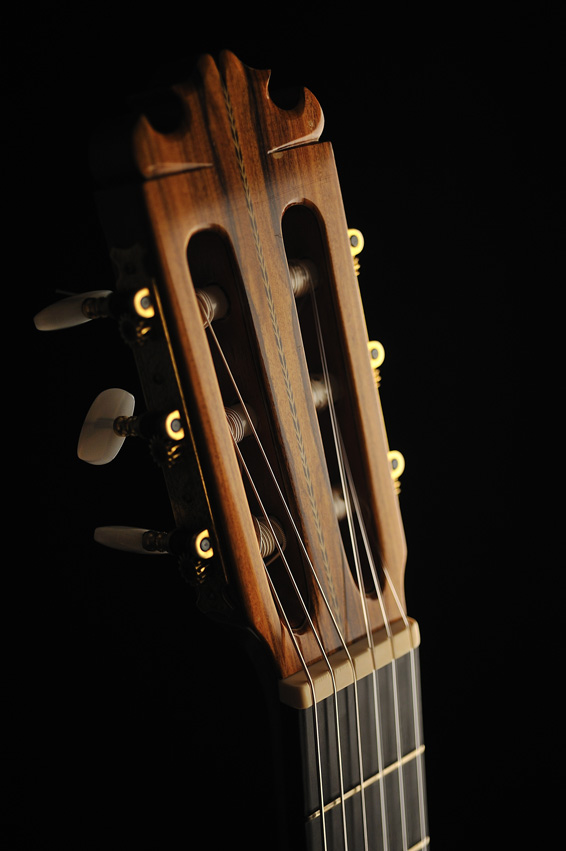 Thank you, Rovshan! It was great learning more about your experience with the Guitar Foundation, Norbert Kraft, and Naxos, as well as your musical heritage.
Rovshan will be touring extensively throughout 2018-2019; check out his tour schedule here! Stay tuned for additional Naxos artist interviews and updates on the Naxos of America blog!