Florence Beatrice Price: A Closer Look with Musicologist Douglas Shadle
Florence Beatrice Price (1887 – 1953) was born in Little Rock, Arkansas, and was taught music by her mother from a young age after she was denied music education from the city. She then attended New England Conservatory in 1903 to study piano, organ, and composition, and returned to Arkansas with a teaching certificate to bring music education back to her hometown. However, after a series of violent, racially-charged events occurred in Little Rock, Price relocated to Chicago in 1927, where her music career greatly accelerated. She went on to have a prolific career, writing dozens of orchestral, vocal, instrumental, and chamber works, with a musical style influenced by composers such as Dvořák and Coleridge-Taylor as well as Negro spirituals and vernacular dances.
The 1933 Chicago Symphony Orchestra premiere of Florence Price's Symphony No. 1 in E minor marked the first time a major American orchestra had performed a piece written by an African-American woman. The latest Naxos release from Fort Smith Symphony features this iconic work in addition to a world-premiere recording of her Symphony No. 4 in D minor.
Douglas Shadle joined Vanderbilt's Blair School of Music as Assistant Professor of Musicology in 2014 and is one of the nation's top authorities on the history of Florence Beatrice Price. In 2016, he was awarded a Southeastern Conference Faculty Travel Grant to examine Price's recently discovered music manuscripts, now held at the University of Arkansas at Fayetteville. Shadle holds a Ph.D. in musicology from the University of North Carolina at Chapel Hill.
Douglas Shadle wrote the liner notes for this Florence Beatrice Price Naxos release, so we caught up with him to dive more into the music and its history!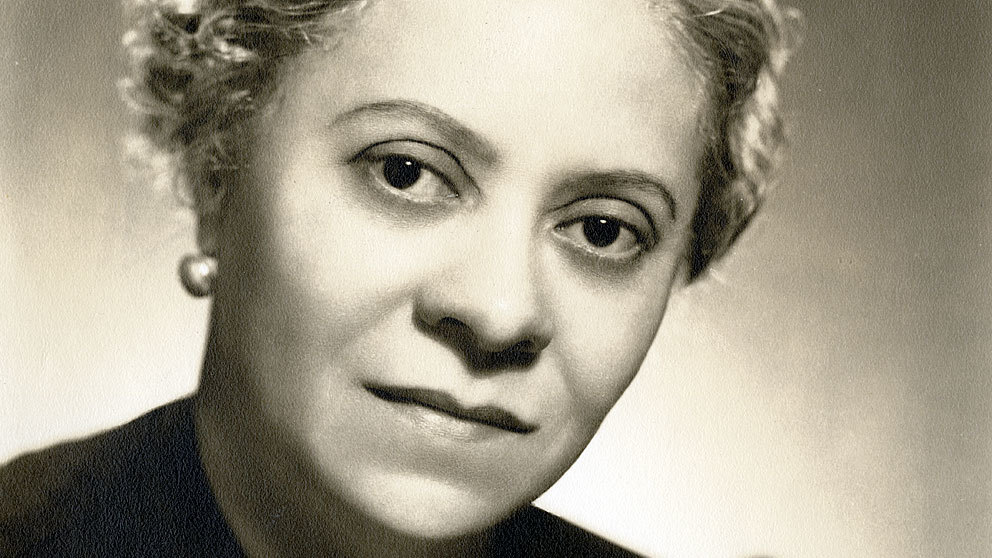 Florence Beatrice Price began her music career at the age of four in the late 19th-century, a time when it was rare for any young person to pursue music, but especially for an African-American woman in the American South. In your opinion, what unique circumstances inspired Price to pursue music so boldly? 
Price reminds me of my students at the Blair School here at Vanderbilt—driven, dedicated, and exacting, not only in music, but in all facets of life. Price's daughter once explained that Price really wanted to be a doctor, but no medical school would accept her application. So she became a composer instead! When the University of Arkansas School of Medicine admitted its first African-American student—Edith Irby, in 1948—Price wrote the director a letter thanking him for his decision and explaining that she had been denied entry to higher musical learning in the south, which prompted her to enroll at Boston's New England Conservatory instead. For us, the rest is history. But Price continued to read medical journals and attended several classes at local Chicago colleges and universities. She was a true lifelong learner. Music was her passion and became the field that offered her fulfillment, despite the struggles she encountered.
Florence Price's iconic Symphony No. 1 marked the first time a major American orchestra had performed a piece written by an African-American woman. In your opinion, how does this work embody the turmoil that surrounded Price's life and career in early 20th-century America?
I hear Price's Symphony in E Minor as a stand against the turmoil. In the 1890s, American musicians hotly debated whether African-American vernacular music like spirituals or dances could form the basis of a national musical style. Several white composers, including Henry Gilbert, Daniel Gregory Mason, and John Powell, later wrote pieces that incorporated African-American idioms. But most black intellectuals felt that these pieces didn't sound quite right. They weren't authentic, and in some cases were offensive caricatures. To my ears, Price's symphony proves that African-American vernacular idioms from before the Civil War could find a musical home in the standard framework of the symphony—it just took the right person to show us it could be done. That Price, an African-American woman, turned out to be that person only proved that society had been looking in all the wrong places.
Florence Price was known for incorporating elements of Negro spirituals and traditional African music in her compositions. In your opinion, what sort of statement do her 'Juba Dances' make in combining these musical traditions?
We can find "the juba" in several third movements of Price's instrumental pieces. This placement is important, because the third movement of a symphony is typically the "dance" movement—a minuet in the 18th century, which was often replaced by a scherzo in the 19th. Certain later composers replaced the scherzo with popular dances—Gustav Mahler used the Austrian Ländler, for example, while the American George Frederick Bristow even wrote a polka! In a sense, it was natural that Price would pick a dance here. But the fact that she chose the juba was a clear signal of the music's cultural identity and heritage.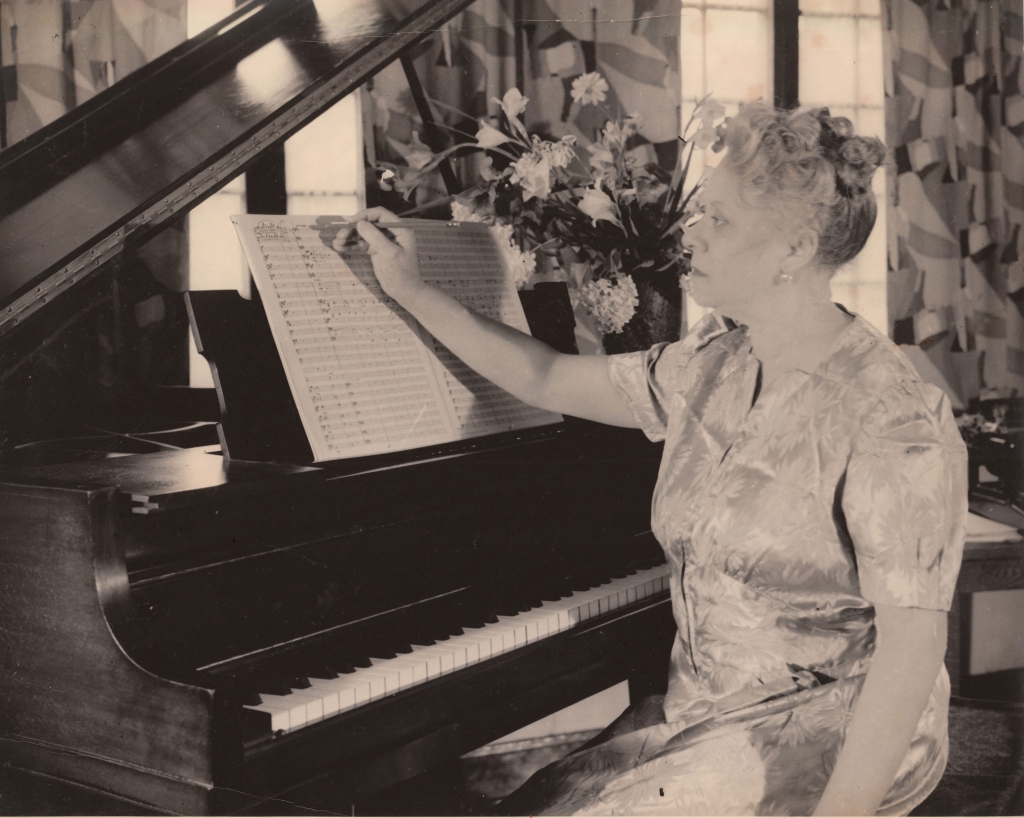 As you have previously written, the classical canon is rooted in the "conscious selection performed by individuals in positions of power." How would you define Price's role in the 'classical canon' and her influence on American classical music?
This really depends on how we define "classical." Price has remained a central figure in the performance tradition of vocalists (especially African-American vocalists), who have always had access to her published art songs and arrangements of Negro spirituals. I consider both of those genres part of the classical tradition. It was really Price's instrumental ensemble music that fell off the public radar after she died in 1953. Between roughly 1980 and 2009, a dedicated group of musicians and scholars—Rae Linda Brown, Trevor Weston, Karen Walwyn, the Women's Philharmonic, Althea Waites, Linda Holzer, Barbara Garvey Jackson, and others—spread the word about Florence Price with editions and recordings of the few instrumental pieces that were available at the time, including the First and Third Symphonies and the Piano Concerto. These pieces gave us one look at Price the composer. Now that even more instrumental music is available, we are all getting to know a more complete Florence Price. And I think she will be around for a long time as artists and listeners encounter the enduring vitality of her music.
In your opinion, how has the 2009 discovery of abandoned Florence Price manuscripts revitalized interest in her music?
It almost goes without saying that access to previously unknown (or little-known) music will excite a certain type of musical researcher. I'm certainly one of them! Between 2013 and 2017, the availability of the new manuscripts prompted several more people—Jim Greeson, Er-Gene Kahng, the Apollo Chamber Players, Anthony Green, members of the Boston Symphony Orchestra and the Louisville Orchestra, among others—to edit some of these new pieces for performance, and even to record them. Dr. Kahng's world premiere recording of the two violin concertos was a real watershed in February 2018, because it attracted the interest of critics like Alex Ross and Micaela Baranello of the New Yorker and New York Times.
Over the same period, audiences clamored for major orchestras to program more music from outside the canon, especially by historically marginalized composers. Price certainly fits that bill. But my biggest worry is that organizations will program Price's music once and feel like their job is done. Whether they are conscious of it or not, the leaders of these groups ought to recognize that "business as usual" is what led to the suppression of Price's music in the first place. They need to ask, "How can we change from the inside to become more inclusive organizations?" This change will include a realignment of certain bygone processes and values.
This Naxos release with the Fort Smith Symphony also includes a world-premiere recording of Price's Symphony No. 4, which you described as being "cut from the same stylistic cloth." How does this symphony stand out from her famed Symphony No. 3, and what should first-time listeners watch out for in this work?
Outside of the music itself, Price's Fourth Symphony is interesting because it's not clear why she wrote it. Was she asked to write it? Was it for a contest? I surmise that she wrote her Third and Fourth Symphonies at roughly the same time (the late 1930s) and ended up finishing the Third before the other. She then had an opportunity to have it performed in Detroit in 1940. To my ear, the Fourth Symphony, like the Third, continues to explore the melodic and rhythmic intricacies of Negro spirituals and the juba dance. It allows us to broaden our horizons for understanding Price's larger artistic program.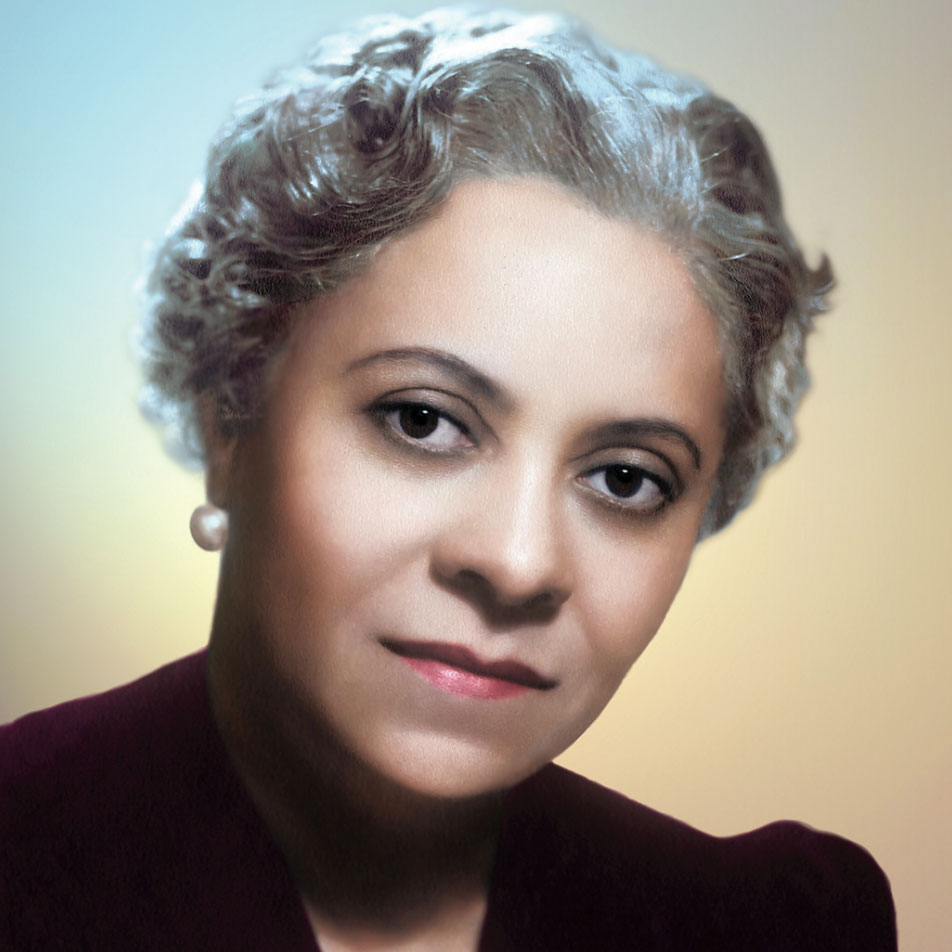 The most noteworthy moment to me is the third movement's "B section," or "trio." Traditionally, this is a contrasting section in the middle of the movement. The equivalent moment in the Third Symphony is jarring because it sounds a bit jazzy and includes a slinky melody in the trumpets and first violins. The Fourth Symphony ratchets this style up a notch. Price wrote busy pizzicato strings and an equally sinewy line in the oboe, one of Price's favored instruments. In the notes to the recording, I mention that the music evokes Duke Ellington's "jungle style," which we might recognize in a tune like "Caravan." But I wouldn't say this style was necessarily an "influence" on Price. Price and Ellington borrowed sounds from throughout the African Diaspora and managed to combine them in similar ways but in radically different contexts. I don't know that Price liked jazz very much, so I hope she doesn't mind the comparison!