Musical Q&A with Miss America 2019, Nia Franklin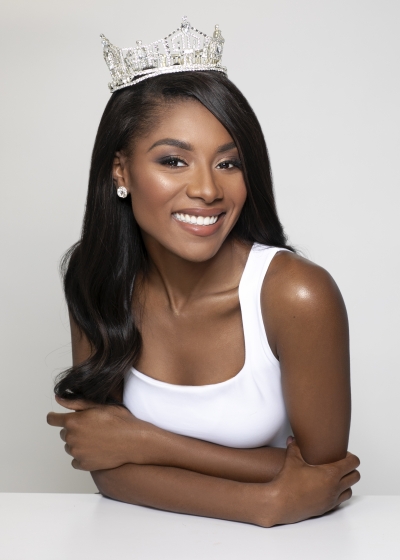 Crowned on September 10th, 2018, Nia Franklin was awarded the title Miss America 2019. She persevered through a rigorous competition cycle and impressed audiences all over the world with her rendition of "Quando m'em Vo" from Puccini's La Boheme. Franklin's musical prowess doesn't come as a surprise: she holds a Bachelor of Arts in Composition from East Carolina University and a Master of Fine Arts from the University of North Carolina School of the Arts.  Eager to learn more about her musical inspirations, we had the opportunity to chat with Nia about her favorite composers, experiences in the classical community, and more.
At what point did you recognize that you wanted to pursue music professionally?
I always knew music would be how I paid my bills. I decided that I would study music on a collegiate level during my senior year of high school after realizing that I wanted to be a composer. I wanted to learn how to notate music. I knew it wouldn't be easy, but I wanted to understand how music worked on a fundamental level.
Who are your favorite composers right now?
Right now I'm listening to Ravel a lot. I also love Philip Glass and Caroline Shaw.
I read that you've written over 100 songs! Describe your compositional approach.
When composing, I first focus on finding the melody and then on creating the surrounding harmonies around it.
You are classically trained, but have mentioned that you're influenced by R&B and Soul artists as well. How do you think your commercial influences affect your classical performances and musical approach?
I started to focus on implementing my love for soul and gospel music into my classical style while in graduate school. In my latest piece, "Three Humans," scored for oboe and double bass, I started to integrate jazz and soulful sounds into each of the three movements.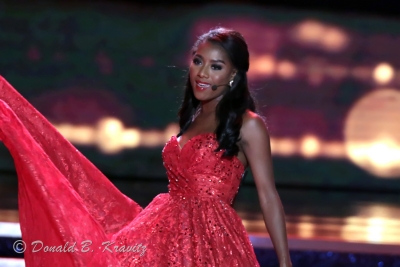 Do you hold performing and composition as long-term goals?
I see myself composing and performing long term for sure. I've been doing both for quite some time and I plan to continue to throughout my years and beyond.
You're a strong advocate of diversity in the arts. Do you have classical musicians of color that you would consider role models and if so, how have they inspired you?
I really admire current artists such as soprano Angel Blue. She carries so much strength.
What would you like to see change within the classical musical community in regards to race?
I would like to see more opportunity and more roles that cater to experiences beyond just European ones. If we embrace diversity within American cultures and beyond, more inclusive repertoire will be created.
In what ways has becoming Miss America changed you?
I feel that I now have a greater impact on the world around me and the issues that I believe it has. This year I plan to do all I can to expose others to classical music, so they can see that it's so accessible. I want kids to realize that creating music can also be a career path–it does not have to be limited to performing only.
What is one thing that you want people to know/understand about classical music?
People should understand that classical music is art. Like any other type of art, time and patience goes into it. Classical music has the potential to be enjoyed by as many people as any other major art form.
Favorite song of the summer from 2018?
I really love "God is a Woman" by Ariana Grande.
Favorite classical work right now?
Piano Concerto No. 3 by Philip Glass.
Favorite classical concert venue you've visited?
Carnegie Hall is beautiful, and filled with so much history.
If you could sing a duet with any other soprano (living or deceased), who would it be?
I would choose Nadine Sierra.
Do you see any similarities between the classical and pageant communities?
Both communities can be competitive, and require performing to the highest standard!