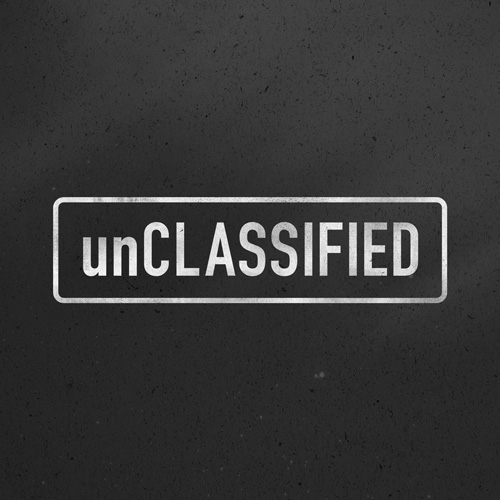 unCLASSIFIED Launch
FRANKLIN, TN–(Marketwired – July 15, 2016) – On July 15, users of the key streaming services will find a hub dedicated entirely to classical music. unCLASSIFIED (http://unclassified.com), a new playlisting brand, similar to that of major label-owned Digster, Topsify, and Filtr, will curate innovative, dynamic playlists on all of the major streaming platforms, including Spotify, Apple Music, Deezer, YouTube, and Napster. Listeners will find a variety of classical (and sometimes non-classical) tracks, skillfully curated into playlists that are digestible and accessible to the curious listener. unCLASSIFIED is an affiliate of the Naxos Music Group, the world's leading independent classical music label and distribution network.
"unCLASSIFIED was created to be the 'go to' brand for classical music listeners on streaming services. Classical music discovery is relevant to all music consumers — not just for the core classical music fan. Through massive catalog availability and expert curation, unCLASSIFIED can reach all streamers of classical music, aiding in discovery and engagement by both new and existing classical music fans," said Jeff Van Driel, CEO of Naxos of America.
General Manager of the independent label rights organization, Merlin US, Jim Mahoney commented, "We're pleased to see Merlin members like Naxos taking advantage of the opportunities available in the digital marketplace. unCLASSIFIED is an exciting example of how independent distributors, labels and artists have greater access than ever to creatively bring their music to fans they would have had a much harder time reaching (and generating meaningful revenue from) when we had to fight for the approval of radio gatekeepers and limited retail shelf space."
unCLASSIFIED will allow listeners to choose the soundtrack of their day, whether it be mood or activity-based, or driven by discovery. For example, the brand's most popular playlists on Spotify are: Brain Fuel – Classical Music for Studying, the Need to Know series, and Listen to This: New Releases in Classical. These playlists and many others are updated weekly, ensuring that listeners hear fresh, new music on a regular basis. The team at unCLASSIFIED works with both label partners and artists to extract catalogue gems that may be unfamiliar to even the most seasoned of classical fans.
unCLASSIFIED will also provide a platform for artists, conductors, composers, and ensembles to promote their own recordings and share their favorite and most influential music. Artist and composer Maya Beiser, and labels Sono Luminus and Innova will be the first to impart their favorite music with unCLASSIFIED users.
"It is great to know that Naxos is taking the very important initiative of creating a playlisting brand like unCLASSIFIED. We at Sono Luminus are certainly excited to contribute and do our part to help make this venture a success," said the label's CEO, Collin Rae.
For more information about unCLASSIFIED, please contact Katie Ferguson, General Manager, at kferguson@naxosusa.com.
About unCLASSIFIED
unCLASSIFIED's mission is to improve the experience of classical music discovery for the curious listener as well as the aficionado. The curators behind unCLASSIFIED make the sometimes daunting exploration of classical music into a simple exercise in discovery by masterfully grouping the appropriate works into playlists by mood, activity, occasion, time period, instrument, or composer. Founded in 2016, the playlisting brand can be found on all of the major streaming platforms worldwide, including Apple Music, Spotify, Deezer, and YouTube. http://www.unclassified.com/
unCLASSIFIED is an affiliate of Naxos Music Group, the world's leading independent classical music label and distribution network. Please visit www.unclassified.com.
Founded in 1987, Naxos has developed from being known primarily as a budget label into a virtual encyclopedia of classical music offering over 9,000 titles. The company has also transformed into a global enterprise that owns, administers and/or distributes a large number of independent and major classical record labels both physically and digitally worldwide. With its suite of digital subscription platforms, including NaxosMusicLibrary.com, NaxosWorks.com, ClassicsOnline.com and several others, Naxos continues as a leader and innovator. Please visit http://www.naxosmusicgroup.com/