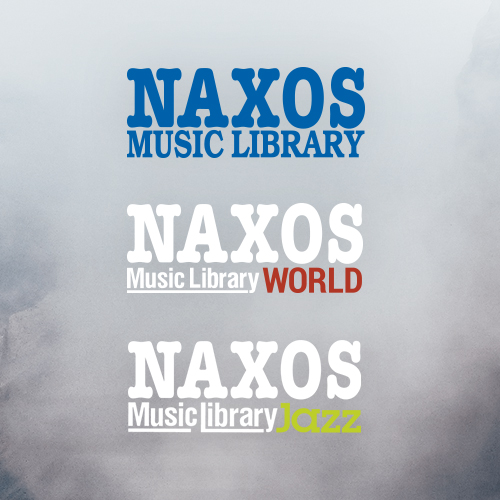 NAXOS MUSIC LIBRARY TO UPGRADE AUDIO QUALITY FOR THREE OF ITS STREAMING SERVICES
HONG KONG – On November 1, 2016, the Naxos Music Library (NML) will begin streaming almost all of the nearly 2 million tracks at 128 Kbps and 320 Kbps, giving it the highest audio quality available in the educational streaming market. Naxos Music Library Jazz and the recently launched Naxos Music Library World will also begin streaming at these rates later in the same month.
The NML suite of music services will be applying this high audio quality to all recordings on all three services at no additional charge to the users.
Launched in 2004 by classical music industry pioneer Klaus Heymann, the NML services have always been at the forefront of streaming technology as it applies to the educational market. "Giving schools, universities, public libraries, orchestras, opera companies, and other arts institutions access to all of the world's best classical, jazz, and world music recordings has been our priority for the last 12 years," commented Heymann. "We continue to invest in our educational services by bringing new technologies at no additional cost to our users. Higher sound quality will allow students, music professionals and music lovers alike to listen, learn from, and critique the performances of the greatest artists of our time."
###
Naxos Music Library sets the industry standard in streaming classical music, featuring  over 124,000 albums from more than 760 prestigious record labels, including BIS, Chandos, Sony Classical, Warner Classics (including Erato, Teldec, Finlandia, Nonsuch and the former EMI Classics and Virgin Classics catalogues), Universal Classics (including Deutsche Grammophon and Decca), and many others. With more than 1.9 million tracks of music and tools for music education, Naxos Music Library is available for institutional and professional subscriptions and allows access from computers or mobile devices from anywhere, anytime at over 2,300 universities, performing arts organizations, and public libraries worldwide.
Naxos Music Library Jazz offers a wide range of jazz music, from traditional to contemporary jazz, on over 14,000 streaming albums. 32,000 artists are represented on the recordings from over 390 labels which include the catalogues of Blue Note Records, Atlantic, 22 labels of Fantasy Jazz, Warner Jazz, EMI, SWR Jazzhaus, Nettwerk, Sun Records and many others. Users can search in three ways in NML Jazz; alphabetically by CD title, keyword search by name of artist, track or disc title, and advanced search by a combination of criteria. NML Jazz can be accessed from any location through the iOS and Android apps.
Naxos Music Library World is the most comprehensive online World Music library available, representing more than 150 countries and over 500 cultural groups. NML World contains more than 6,850 albums from such renowned labels as Smithsonian Folkways, ARC, Celestial Harmonies, Warner, Sony, Naxos World, plus 200 other independent labels. Because new content is added nearly every day, there is always something new to discover in NML World. Subscribers can search the NML World by country, cultural group, geographic area, and many other criteria.  Every track, album, and playlist has a static URL, so sharing NML World content among users is easy.