Peter Breiner: Beatles Go Baroque
The Beatles are frequently cited as one of the most influential bands in history. While their legacy is most apparent in the development of pop and rock music, The Beatles influenced nearly every aspect of the musical universe, including classical music.  
Peter Breiner, one of the world's most recorded classical musicians, created orchestral arrangements of Beatles songs, expertly blending them with iconic Baroque works from Bach, Vivaldi, Handel, and more. Titled 'Beatles Go Baroque', this project went on to be the most successful Naxos album to date, selling over a quarter of a million CDs worldwide to date, with impressive ongoing sales and streaming performance even 30 years after its initial release. 
Now, in November 2019, Peter Breiner is releasing a sequel to this wildly successful recording, titled 'Beatles Go Baroque, Vol.2'. On occasion of this release, we sat down with Peter to learn more about this incredible project!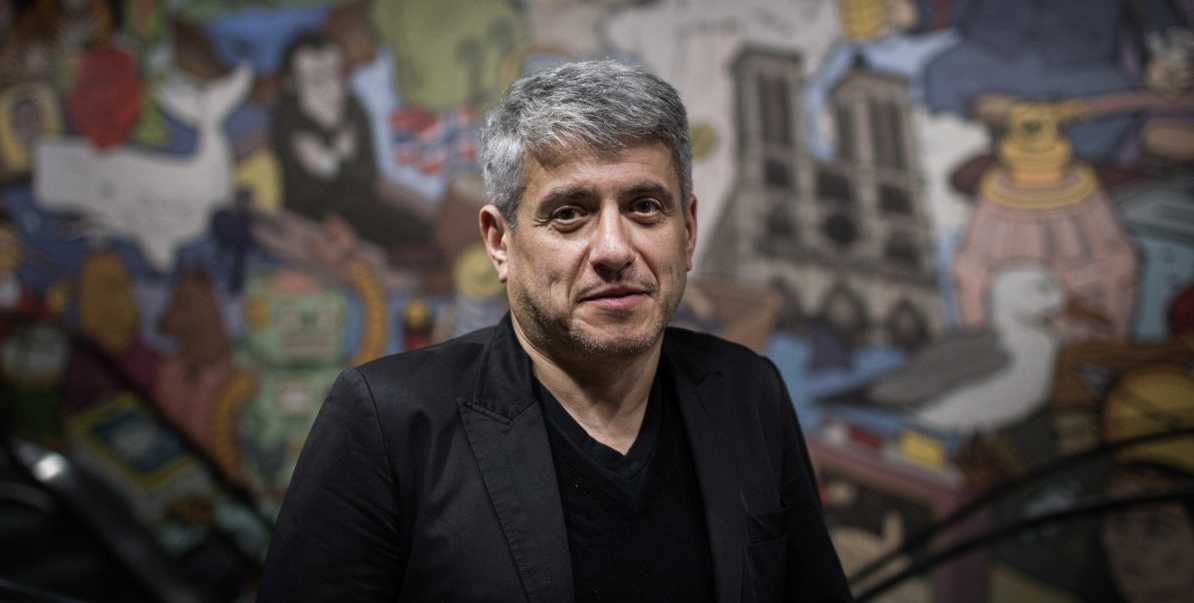 What inspired the idea of 'Beatles Go Baroque', and how did the project unfold over time?
I was living in Slovakia at the time, and there was a very famous chamber orchestra called Slovak Chamber Orchestra. Their leader asked me to write an encore piece based on a pop song, and suggested that we use something from The Beatles. I thought it was an interesting idea, so I arranged the first 5 songs and based it on Handel's Concerto Grosso, Op. 6, No. 1.
I gave him the score, and for a whole year, he didn't do anything with it; it was just sitting in his locker. After about a year, I asked someone in the orchestra to steal the score from the locker and give it back to me because it was obvious that he wasn't going to do anything with it. 
I took the score to Capella Istropolitana Orchestra, conducted by Libor Pešek, Music Director of the Royal Liverpool Symphony Orchestra (of all places!), and they recorded it. Then, someone brought it to MIDEM in Cannes, where people from EMI happened to hear it as they were passing by. They said, 'Baroque Beatles? That's an interesting concept!', and asked me to arrange 15 more songs to fill an LP. 
This first recording of it was done 35 years ago, around 1983, released by EMI on vinyl. It was actually mastered and edited at Abbey Road Studios! While it was originally an EMI release, they did not agree with my concept of 'Concerti Grossi', and thought they were doing a good thing by breaking it up and reordering the pieces. However, because the underlying classical concepts and structure were no longer there, the release did not do very well, and they gave up on it. 
Eventually, I was able to persuade Klaus Heymann to re-record 'Beatles Go Baroque' and release it on Naxos, which, as we know now, ended up becoming very successful. 
What is your process of arranging popular music in a classical style?
The 'Go Baroque' concept is quite specific. For this project, I paired Beatles songs with particular Baroque works. For me, it was easier to arrange 'Beatles Go Baroque, Vol. 2' because in those 30 years since the first release, I learned a bit. My repertoire is wide and my knowledge is (hopefully) deeper than it was 30 years ago. So, this time, when I decided to pick a Beatles song, I could almost automatically assign a Baroque piece to it. 
As a result, the best audience for this album are people who know both Baroque music and Beatles songs, because they can really appreciate the combination. But people who know just the Beatles or just Baroque will appreciate it too, because they will recognize the parts they're familiar with. And for people who are not familiar with either, it's just going to be pure joy (at least I hope so!).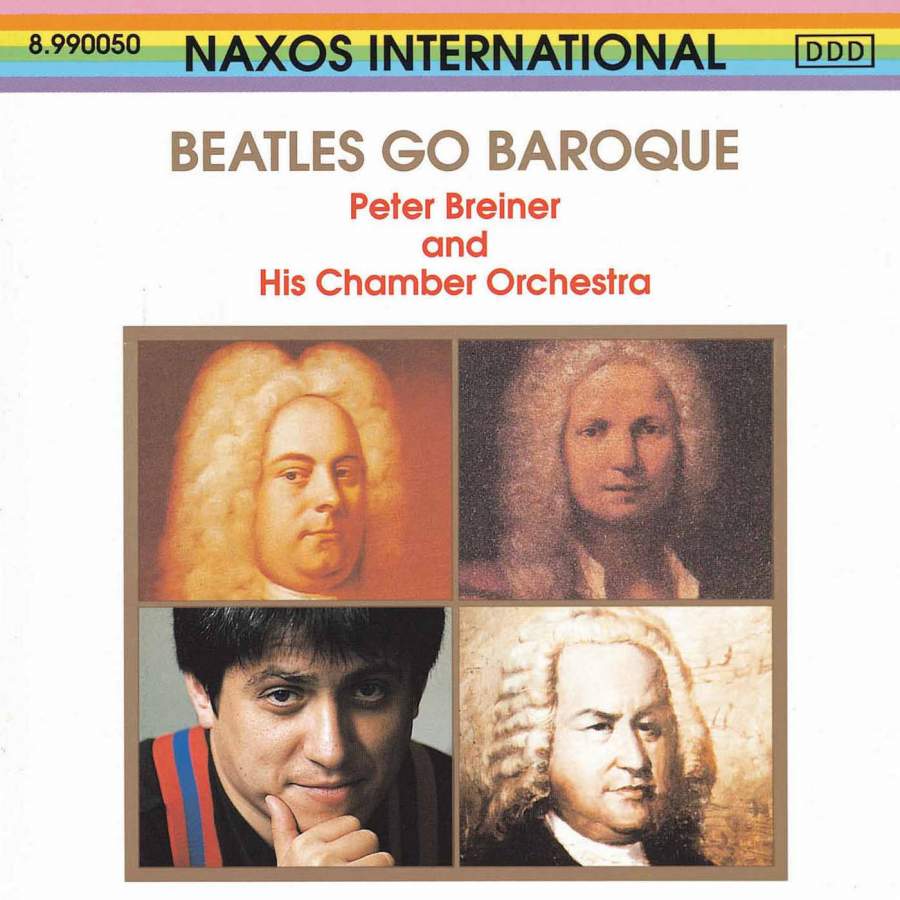 The first Naxos release of Beatles Go Baroque, Vol. 1 (1993)
How have you been influenced and inspired by The Beatles?
I discovered the Beatles a little bit later than the rest of my generation because I was focused on classical music, practicing piano 6 hours a day, with no time to discover that any other type of music existed. However, as soon as I stumbled upon the Beatles, I was immediately fascinated, and this fascination still lasts. It's this lifelong fascination that made this project possible, kept it alive, and fueled the reincarnation of it. 
On top of that, when I moved to New York more than twelve years ago, I found my cousin Cary living here. A sound engineer at ABC, he was not only a Beatles fan, but a big part of his life (before its premature end) was centered around The Beatles! He had a whole room in his house dedicated to the Beatles, he had every single release on all existing media that the Beatles had ever released, every book that anyone wrote on the Beatles….this deepened my fascination even more because I was able to learn so much more about them, and also inspired me to pursue the second volume. For that reason, I dedicated the second volume of Beatles Go Baroque to him. 
What sparked the second volume of Beatles Go Baroque? 
First, it was the fact that even after 35 years, the first 'Beatles Go Baroque' was still doing so well, with impressive sales and streaming numbers, and the arrangements being performed live throughout the world. We had been talking with Klaus Heymann for a while about recording a sequel, because the number of excellent songs by the Beatles that are susceptible to classical/baroque treatment is overwhelming. Even after doing 23 more songs in Volume 2, there are still songs left that could still be used. Maybe for Volume 3!  
We were able to put together a really top-of-the-line chamber orchestra with an incredible solo violinist and trumpet player. Since the recording budget was what it was, we did a crowdsourcing fundraiser campaign, and within two weeks, we got enough money to go ahead with the recording. It went really well, and I am extremely happy with the results; it is better than I had ever imagined.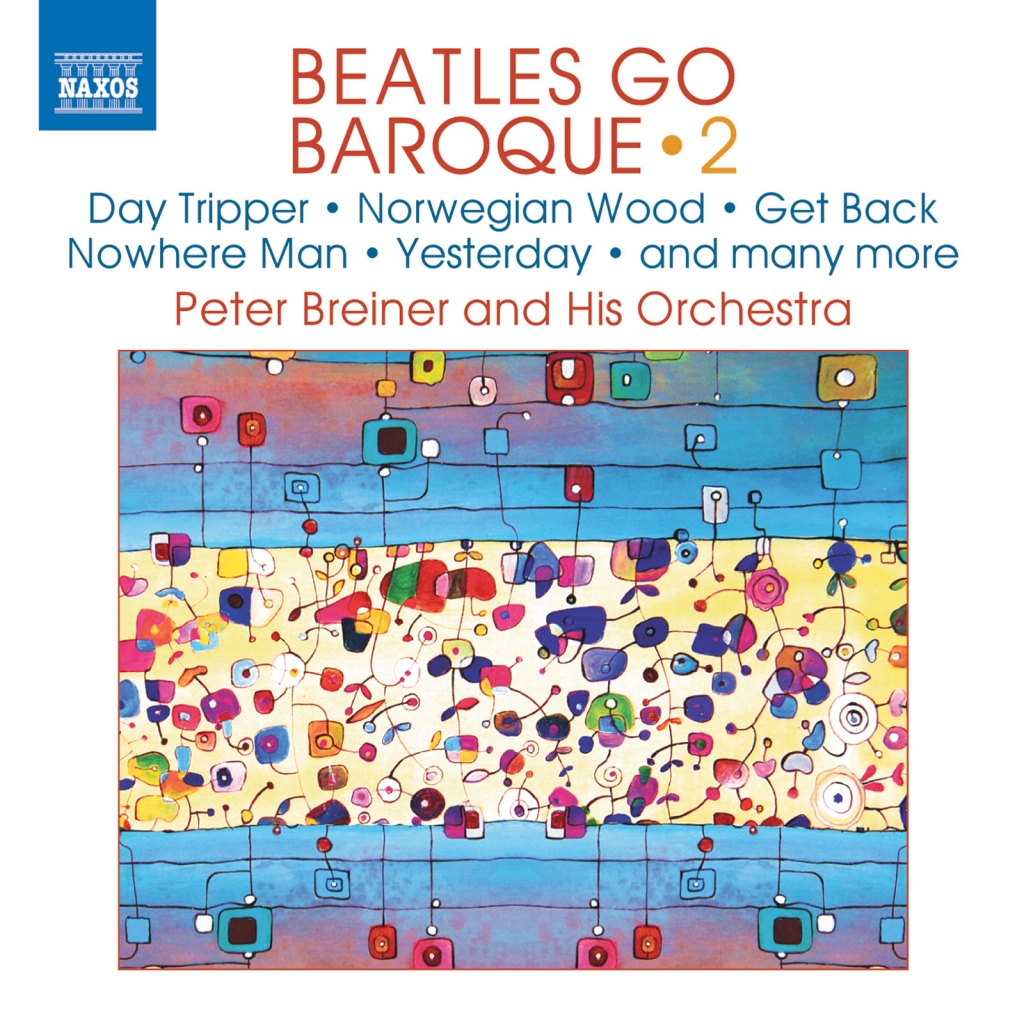 Beatles Go Baroque, Vol. 2 (2019)
Thank you, Peter! Your 'Beatles Go Baroque' project is truly fascinating, and it was great to learn more about it!
Click here to buy, stream, and download Beatles Go Baroque, Vol. 2:  https://Naxos.lnk.to/BeatlesBaroque2
Then, click here to buy, stream, and download the Beatles Go Baroque, Vol. 1:  https://Naxos.lnk.to/BeatlesBaroque
Also, click below to listen to samples of both Beatles Go Baroque projects!